Research project

Extracurricular STEAM project on sustainable technology and food systems for (young) people: Stem&Vork
Contact our expert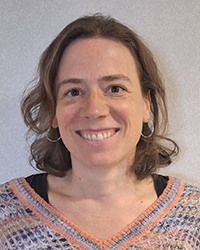 Main research question
Through an extracurricular STEAM model of action learning, this project aims to reconnect youth and (young) adults with producing and understanding their food through digital and sustainable food systems. STEAM, short for Science, Technology, Engineering, the Arts and Mathematics, is an educational approach that uses various access points for guiding student inquiry, dialogue, and critical thinking. STEM & VORK is our ambitious STEM programme for a more sustainable local food system. We want to open-source the use of intelligent sensors, robotics, AI and big data to create new forms of urban agro-production that enable a local, resilient and fair food system.
Research approach
Action learning takes center stage in STEM & VORK. This project offers two linked trajectories that build on a series of introductory workshops. In the first pathway "Atelier Carrotier" a vegetable garden is created, using a farmbot which is built and programmed by the participants. Elements of permaculture and aquaponics are discussed, as well as 3D design and building your own instruments for testing, resulting in your own fresh vegetables and fish. In the second track, "Atelier Biosystems", we actively learn how ecosystems and micro-organisms can help us design sustainable systems for our own nutrient cycling, waste processing, water purification and biosensing.
Relevance/Valorization
With STEM & VORK, the researchers are pushing the envelope in engaging a more diverse and intergenerational range of participants, in the theme of developing sustainable food systems. Both for the young people and for the classical actors in the agro-food chain, it is relevant to discover, through such pathways of inquiry-based learning and the explicit use of "real life" experiences, what (new) aspects and insights emerge, which the youth considers useful and/or fascinating.