Contact our expert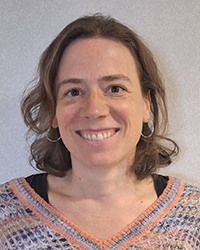 Main research question
How can the use of digital technologies in the agri-food chain help to reach the high targets set in the Farm to Fork strategy of the European Green Deal? That is the key question in the AgriDataSpace project. Huge amounts of data from multiple sources in agri-food, as well as data generated in the context of policy implementations, have the potential to create additional services for farmers by assisting them in their decision-making processes and help to benchmark against their competitors. Moreover, there are more potential, yet unknown benefits of exchanging agricultural data among the several ecosystem players that apply data technologies at larger scales to enhance botheconomic and environmental performance across multiple domains. The AgriDataSpace consortium brings together an excellent team of experts from leading research institutes, agriculture data intermediairies and industry associations representing 10 countries that are rooted in the EU data space ecosystem.
Research approach
In close interaction with stakeholder community, representing all Member States and relevant ecosystem players, AgriDataSpace maps the current data sharing landscape and record experiences with data exchange, analyse and assess governance and business models and evolving legislation. The partners define a technical reference architecture and integrate them in a roadmap that compiles all requirements and needed actions into a comprehensive pathway towards implementation of the EU data space for agriculture.
Relevance/Valorization
The project will pave the way for the European data space for agriculture. It facilitates data exchange, processing and analysis in a secured, trusted, transparent and responsible manner to create new opportunities for monitoring and optimising natural resource use that stimulates data-driven innovations.