Research project

Reducing tail docking of pigs

Potential (research) approach to reduce/stop routine tail docking and keeping pigs with long(er) tails
Contact our expert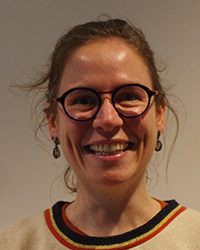 Anneleen Watteyn
ILVO researcher
Main research question
European and Belgian legislation states that systematic tail docking of piglets is not allowed. Before deciding on these interventions, other less-invasive measures should be taken to prevent tail-biting and other behavioral disorders. The client (the Flemish Animal Welfare Service) is apprehensive about the possible deterioration of animal welfare (additional pain due to a tail-bite epidemic, infections, increased distress) if a sudden, general discontinuation of tail docking were to be implemented. For a more thoughtful transition to intact pig tails, it was decided to organize a three-year scientific study with field experiments. This project investigates possible actions proposed to reduce routine tail docking and encourage rearing of pigs with intact tails with the aim of elaborating concrete short-, medium- and long-term objectives supported by the entire chain.
Research approach
The researchers start with a scientific literature study that provides an inventory of (the magnitude of) the risk factors associated with tail-biting behavior, per age group, followed by a digital questionnaire describing both non-animal and animal-related indicators. The goal is for the pig industry to share in it their experiences with tail-biting pigs and the conditions that prevented or exacerbated it. These questionnaires will be incorporated in a digital tool. Next, a small-scale network of approximately volunteer pig farmers will be set up. Under the guidance of researchers with specific training in animal welfare coaching, systematic, controlled experiments with intact tails are taking place on the farms. In addition, it is very important to communicate with the entire chain by organising discussion and informative moments, and preparing Best Practice Guides.
Relevance/Valorization
As in many EU countries, practically all tails are still docked in Flanders. The reason for this is tail biting (which tail docking tries to prevent). We expect this project to shed light on the multifactorial problem of tail biting (in intact tails), and how to manage the risk factors. The Belgian authority drafted an action plan on avoiding routine tail docking and controls on tail and ear biting prevention. But the action plan submitted was deemed insufficient by the European Commission. Consequently, additional actions and research are needed.