Research project

Grass(-clover) advice for cattle farmers

Grass advice
Contact our expert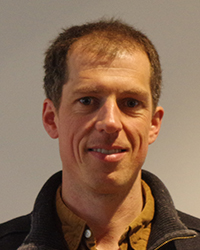 Main research question
How can we increase the protein autonomy of cattle farmers through targeted advice related to the cultivation of grass and grass-clover? That is the central action question of the GRASADVIES project. Grass and clover are the largest protein crops in Europe. Many cattle farms do not yet fully exploit the potential of grass-clover because it is often considered more difficult to grow than crops such as maize.
Research approach
Dedicated advisors are trained to provide tailor-made advice to a group of sixty farmers regarding cultivation of grass and grass-clover mixes. Based on the questions and problems encountered, technical sheets will be made to help the whole dairy and beef sector to improve the grass and grass-clover management.
Relevance/Valorization
In comparison to growing maize or annual crops, growing grass-clover makes it possible to achieve important reductions in the use of inputs like mineral N and pesticides. Further, these perennial crops provide ecosystem services like soil organic carbon accumulation, biodiversity and erosion control. Moreover, mixes of grass and red clover or lucerne have a excellent drought tolerance. We expect this project to contribute to the farmers' practical knowledge, thus stimulating their adoption of grass and grass-clover.
Financing
Vlaamse Overheid - L&V