Theme

Toward climate-smart food production

Climate change is one of the top challenges for policy, business and research. The agricultural sector is both subject to climate change and contributes to it.

ILVO Expertisecentrum Landbouw & Klimaat (NL)
ILVO IS COMMITTED TO:
Climate resolution (2016)
There is a near-global consensus that all sectors must urgently enact measures to meet oncoming effects of climate change through mitigation, adaptation and spatial planning. In terms of agriculture, Flemish policy meshes seamlessly with that thinking and also expresses an explicit desire. The Flemish Climate Resolution (2016), which was broadly approved by the entire Flemish parliament and signed by all parties, reads:
"…that Flanders plays a leading role in the field of climate-efficient agricultural and horticultural production; (...) that the know-how of the Flemish agricultural and horticulture sector regarding the global climate problem is further developed to obtain climate-efficient agricultural and horticultural products, with lower greenhouse gas emissions per unit of product in comparison to other countries, (...) that the methane emissions of livestock must decrease through research and knowledge transfer, by optimizing feed ration and / or efficiency; and by building low-emission animal housing systems, (...) that a focus is put on precision agriculture, a technique tailored to the crop and the animal, an agro-ecological principle, on biotechnological processes, and on other techniques that reduce the use of resources (energy, plant protection products, antibiotics, fertilizer, and so forth). "
Center of Expertise for Climate and Agriculture

The ILVO Center of Expertise for Climate and Agriculture, established at the end of 2016 under the impetus of the Flemish Minister for Agriculture, has a dual goal:
To further strengthen the multidisciplinarity of climate research by grouping the various expertise and knowledge areas in the field of climate within ILVO, to further develop the expertise and to closely monitor the international evolutions in the field of climate and agricultural research.
To link current and new research projects and results within and outside ILVO to the climate impact and challenges.
ILVO already has a great deal of knowledge in the field of climatic effects on farming and fishing. Both the effects of agriculture on the climate (quantifying greenhouse gas emissions from agriculture) and the effects of climate change on agriculture (development of new diseases and pests) are already present in numerous research projects.
Mitigation

The agricultural research strongly focuses on the reduction of carbon dioxide, methane and ammonia. Emissions from livestock farming of greenhouse gases like ammonia (as well as odor and particulate matter) are caused by biological processes that cannot be easily mechanically reduced. The line of research on the rumen microbiome fits in with the climate mitigation theme, for example. The aim of this research topic is to influence the gastrointestinal flora of ruminants and to emit less methane. In animal husbandry, ILVO therefore aims for effective interventions at animal and herd level, as well as measures in the field of farm management.
Fisheries research includes studies on energy-efficient engines, low-nutrient mariculture, valorizations of marine biomass to mitigate the emission of greenhouse gases, and more.
In the plant production sector, mitigation is linked, among others, to find alternatives to peat (a fossil resource) and promote the use of compost. Compost can promote carbon storage in the soil and reduce the need for fertilizers that burden the environment and climate.

Adaptation and LULUCF (Land Use, Land Use Change and Forestry)
We already know that CO2 can be captured and stored as carbon in the soil. ILVO wishes to add to this knowledge. Where, using which cultivation and fertilization regimes, using which climate-adapted crops, and which incentives can help to store more carbon in Flemish soils?
Climate change is putting pressure on Flanders, partly due to the increase in flooding, prolonged droughts and the increasing demand for cooling. ILVO therefore focuses on strategies to make the open spaces more climate-proof. Agricultural soils will have to contribute to this by storing surplus water and, by supporting the living organisms in the soil, making plants more resistant to (newly-emerging) plant diseases.
Climate adaptation is a challenge, not only for the food sector but by extension for the entire (bio) economy. ILVO is already keeping a sharp eye on the emerging risks in food safety. Sustainable use of biomass, including waste streams, with specific attention to minimizing the climate impact of plant and animal production and processing these raw materials into food, feed or other bio-based products (materials, energy, etc.) are also climate-related ambitions.
Contact an expert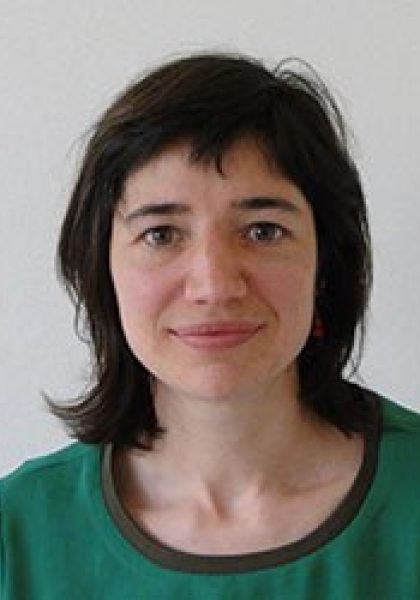 Els Lemeire
Coordinator, ILVO-ELK
Contact