Contact our expert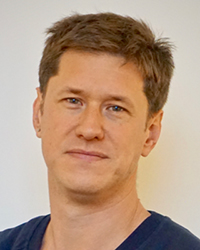 Main research question
Farmwell is a European thematic network that bundles relevant expertise on well-being in the agricultural sector and, in close collaboration with farmers, looks for innovative solutions to the well-being problems in various partner countries. The main goal of FARMWELL is to ensure that individual farmers and farming families fully benefit from research on social innovation and practices, which in turn will result in strengthening the well-being of farmers and the links between the agricultural sector and wider society.
Research approach
An inventory is made of existing innovative solutions aiming to increase farmer well-being. We share knowledge and create initiatives that try to offer accessible solutions regarding well-being in the farming sector. In close consultation with farmers, the Flemish partners select a number of initiatives from this inventory that are closely related to the local problems. These initiatives are then tested in practice in collaboration with local farmer support organizations.
Relevance/Valorization
The European project partners believe that the sharing of knowledge and experiences with tested initiatives will lead to more attention for well-being on farms, to an easier comparison of all collected data, and especially to an improved coping strategy in the field. The information is shared with all involved agricultural organizations and policy makers through workshops, flyers and policy documents.