Research project

Innovative concepts and technologies for ECOlogically sustainable NUTRIent management in agriculture

Innovative concepts and technologies for ECOlogically sustainable NUTRIent management in agricultureaiming to prevent, mitigate and eliminate pollution in soils, water and air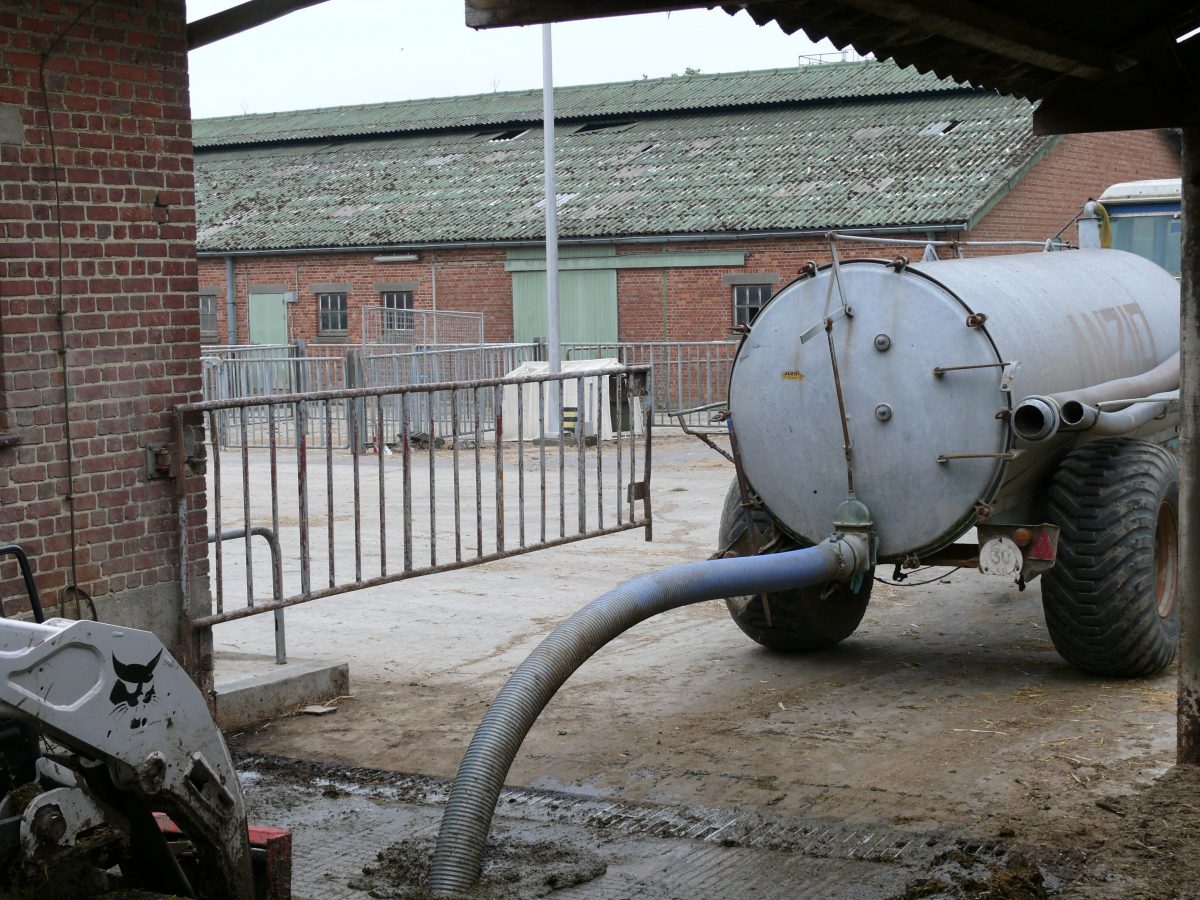 Contact our expert
Eva Brusselman
Emissions and environmental technology expert
Main research question
How do we achieve reduced nitrate nitrogen and phosphorus leaching, better control of nitrogen losses from ammonia volatilization, and lower greenhouse gas emissions from the agricultural sector, both plant and animal production? We try to answer these questions in the research project ECONUTRI (an Innovation Action project) by optimizing, validating and demonstrating nature-based new solutions adapted to a holistic concept. ILVO leads Work Package 4 (WP4) that deals with nature-based technologies that reduce greenhouse gas and ammonia emissions. Our tasks include: Task 4.1 Reduction of GHG and NH3 emissions from barns, Task 4.2 Emission reduction in external storage of organic residues, Task 4.3 Emission reduction from fields Task 4.4 Emission reduction by monitoring through feedback.
Research approach
ILVO is conducting experiments at its Pig Campus on the effect of rapid manure removal and the use of urease inhibitors on ammonia and greenhouse gas emissions. The OTICE monitoring tool is being expanded to include an emission calculation tool and is being tested during the experiments at the Pig Campus. Furthermore, in collaboration with a private partner, we are developing modifications to a manure spreader to reduce ammonia emissions without sacrificing soil improvement. The field measurements will be carried out by ILVO. ECONUTRI's approach is thus focused on the concrete application of such new technologies (through dissemination and scale-up). EU farmers and scientists are supported with training and education in the applications.
Relevance/Valorization
These are always nature-based nutrient management tools that improve air, soil and water quality in Europe, and in China, and contribute to the mitigation of global climate change. We expect this project to increase knowledge of new solutions that contribute to reducing the environmental impacts of both plant and animal production.

This project has received funding from the European Union's Horizon Programme (HORIZON-CL6-2022-ZEROPOLLUTION-01) under grant agreement No 101081858