Contact our expert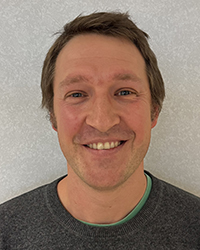 Jonathan Van Beek
ILVO researcher
Main research question
The aim of DroneXperience is to set up 5 training courses within the theme of drones. Various partners work together on 5 themes: (1) drones for precision agriculture, (2) drones for construction, (3) drones for offshore, (4) construction and maintenance of drones and (5) drones and data protection. This project is subsidized by ESF in the context of "Training of the future".
Research approach
The themes are developed into training courses with a view toward synergies. Together with various stakeholders within each theme, we look at what is going on in the field, what concerns and needs there are, which solutions can provide an answer to this, which preconditions must be built in, etc. In this way, broad support is created for the drone industry. training of the future. EV-ILVO will coordinate the field of agriculture and use its expertise in relevant training for all parties.
Relevance/Valorization
The ultimate goal is to offer people who, due to the covid pandemic, the current economic and energy crisis, find it difficult to find and/or keep a job, concrete and hands-on training that helps them to enter the job market. become more competitive, secure their future and that of our economy. The hands-on training courses will strengthen the Flemish labor market and focus on both technology and innovation.