Contact our expert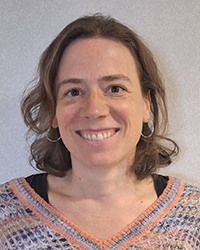 Main research question
Farmers and growers in Flanders in these changing times feel they are being pushed towards more demand-driven production, collaboration in the chain and a different way to market their products: in short different revenue models with changes in diversification and different skills. Digitalization and efficient operation of data flows offer a big step forward, as do data sharing platforms such as DjustConnect. They allow farmers within that more connected production chain to maintain an overview and ownership of their data. But many digital solutions fail to sufficiently address the primary producer (the farmer). This is even more apparent for women and young farmers.
Research approach
We bring together active farmers, farmers of tomorrow and students of IT disciplines. We surround them with experts and teachers and give them access to available data so that together they can design and realize new, data-driven solutions around the topics of climate, water, resilience and innovative entrepreneurship. These pathways around a hackaton produce digital tools that are much closer to the thinking and challenges of farmers.
Relevance/Valorization
Farmers, especially female and young farmers, are at the (digital) drawing board in this project; they are there to develop a vision of what an innovative, sustainable agricultural future can look like. At least two conceived digital applications will actually be developed. We expect these projects to also give the sector a fresher image. Participants are showing that their sector really is rising to the innovation challenge.