Research project

Design of a statistically sound and risk-based survey plan for the detection of Xylella fastidiosa in Belgium
Contact our expert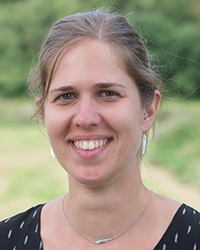 Main research question
Xylella fastidiosa (Xfas) is one of the most dangerous bacterial plant pathogens associated with serious diseases in a wide range of plants. In 2013, a strain of the bacterium was, for the first time, detected on European territory (Italy), causing a dramatic outbreak of Olive Quick Decline Syndrome. In 2020, at the request of the European Commission, EFSA published specific guidelines for conducting statistically sound and risk-based surveys of Xfas to control the spread of the disease. These guidelines have to be adjusted to the specific situation in the individual Member States, taking into account the host plants, vectors, climate suitability and resources available. This tailoring to local Belgian conditions will be the focus of RIBSURX.
Research approach
RIBSURX follows and completes previous research in Belgium, with the objective of providing practical tools to risk managers for monitoring Xfas. First, the Belgian host plant population will be characterized and relevant risk factors for Belgium identified. We will define and map different types of vegetation coverages where Xfas could establish, and rank them according to establishment likeliness and potential impact if contaminated. The project also aims at proposing adapted sampling procedures for both detection and containment. Therefore, the sampling methodology based upon the RiBESS+ tool developed by EFSA will be tested and fine-tuned under Belgian conditions.
Relevance/Valorization
The general EFSA guidelines contribute to harmonisation of the Xfas surveys across EU Member States. Considering that survey implementation is the responsibility of the Member States and that the data required for survey design are available at national level, the EFSA approach should be tailored to each country's specific situation. As for Belgium, RIBSURX will contribute to this mission.