Contact our expert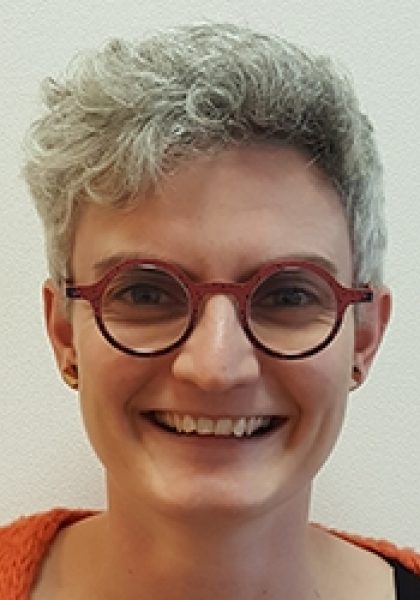 Sarah Garré
ILVO researcher and water expert
Main research question
Persistent droughts from 2017 to 2021 have made it clear that Flanders is insufficiently prepared for water scarcity and droughts. The TURQUOISE project aims at a proactive approach, based on ecosystem functioning, to increase water availability. To properly plan, implement, and scale up blue-green solutions, we need more knowledge about 1) the effectiveness (or side-effects) of larger-scale measures and 2) how much is needed to reduce drought risk to an acceptable level. Moreover, previously fragmented visions and implementations from multiple sectors hinder the opportunity for logical synergies and for an integrated approach to resilient water landscapes. Specifically, TURQUOISE aims to develop a decision support framework and test it in practice to facilitate planning and increase the implementation rate of blue-green adaptation strategies.
Research approach
We are designing a decision support framework consisting of a set of indicators, targets, design guidelines, a techno-economic impact assessment, and the identification of governance processes and implementation levers. All this should allow quantification of 1) the robustness of an area against drought, 2) the extent to which resilience needs to be improved to reduce the risk of water scarcity to an acceptable level, and 3) which "blue-green" investments are needed to achieve the robustness goals. TURQOISE focuses on four blue-green solutions: 1) restoration of (former) wet low-lying areas, 2) controlled hydraulic (drainage) systems, 3) infiltration pools in fields, and 4) infiltration reservoirs with active supply from rivers for irrigation and groundwater recharge. The decision support framework is being developed and validated in four pilot sites where the implementation of blue-green strategies is already underway. A total of 59 pilot cases have been identified from different sectors, covering different subsystems of the rural water landscape.
Relevance/Valorization
Blue-green strategies are an important part of the Flemish drought policy and the Blue Deal (new investment platform of 75 million euros). Flanders has also developed a Reactive Assessment Framework for water scarcity (focused on emergency measures), through a co-creation process with more than 100 active participants. The TURQUOISE team is coordinating the development of this assessment framework. That coordination also brings insights around the needs and barriers to a more proactive approach to drought risk. The TURQUOISE team plays a key role in the necessary processes of co-creation, participation and collaboration between governments and sectors. Knowledge sharing, exchange of experiences around measures and mechanisms arise. Authorities, civil society and companies form a network. The actors involved are the authorities VMM (water), VLM (land), ANB (nature and forest), department OMGEVING (environment, climate & spatial planning), the water companies PIDPA, De Watergroep, Fluvius and FARYS; the nature sector (Natuurpunt, ANB), the sewage and wastewater treatment sector (VLARIO, Aquafin, Fluvius and most water companies), provinces and intermunicipal development agencies.