Your capabilities
You recently obtained a Master degree in area of bio-engineering, sciences or similar level
Candidate Skills
You can communicate fluently, both orally and in writing, with different stakeholders
You can work independently but are also a team player
You are systematic and like to organize your work efficiently
Advantages
You have experience with static analysis in R
You are willing to prepare and submit a dossier for additional research funding
You have a good written and spoken knowledge of Dutch
You are in possession of a driving license B
We offer
We offer you a 4 year PhD position in a collaboration between ILVO and University of Antwerp.
The doctoral scholarship is initially granted for 1 year and can be extended to 4 years, after a favorable evaluation. The scholarship is free of personal income tax, but does contribute to your social security (e.g. pension).
The grant amount is 2,528.01 net (2,908.1 gross) for the first 2 years. For the final 2 years the amount is 2623.42 net (3017.85 bruto).
You get a varied, challenging and socially relevant job in a dynamic environment with numerous development opportunities. An ILVO employee works hard but can also enjoy hard work thanks to flexible working hours, the possibility of hybrid work (if the position allows it) and an attractive holiday arrangement.
This PhD scholarship is part of the C-Farms project on agro-based enhanced silicate weathering versus biochar application and soil organic carbon stabilization. C-Farms aims to improve soil quality and crop yield, while CO2 is actively captured from the atmosphere. C-Farms will investigate how current agricultural practices can be adapted to increase soil C sequestration, while maximizing ecosystem services to society, and will engage with relevant stakeholders to co-create a first pioneer field pilot for large scale deployment.
Need more information?
Bart Vandecasteele
Expert in sustainable growing media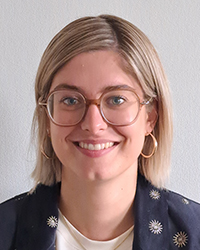 Edith Bauwens
Medewerker personeelsdienst